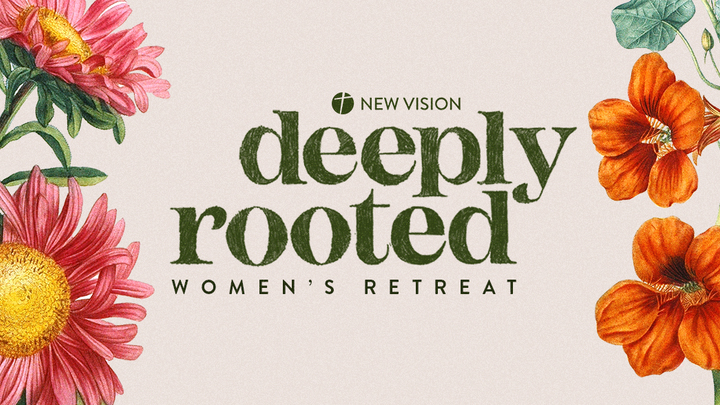 Women's Retreat 2019
September 20-22, 2019
$100 - 230
Dates & Times
Sep 20-22, 2019

6:00pm - 12:00pm
Attendee Types
Women's Retreat at Riverstone Resort

New Vision Streaming Retreat

$100
About Women's Retreat 2019
We are excited to be heading back to Pigeon Forge for Women's Retreat and offering an on-campus option again this year!
Join us for a weekend of worship, community, teaching, and digging deeper into God's Word. Here are the basic details and we will have more information for you as we get closer to Retreat!
Guest Speaker: Ashley Shepherd of Beautifully Designed
The cost is $230 and includes: condo (2 nights), meals (one meal on Saturday & breakfast on Sunday morning), gifts, snacks, and more!
This year we will also stream the retreat teaching sessions to New Vision on Friday night and Saturday morning. You will get all the teachings, gifts(t-shirt), and dinner on Friday night for $100.00. (Childcare not provided).
Deposit of $75 is required to reserve your spot for the Riverstone retreat and $30 for New Vision Streaming, with the remaining balance due by August 1st.
Registration deadline is August 1st. No refunds will be issued after registration has closed. If you can get someone to fill your spot at full cost, we will refund the total amount. Full payment is due by this date as well.
By registering for this event you are giving permission for any pictures or videos to be used on New Vision's social Media's or churchwide promo.
**If you are returning to this site to pay another payment, please be sure to LOG IN
Questions: tina.wallace@newvisionlife.com.